News
'I Wasnae pushed,
I Wasnae shoved,
I came to the Isle,
and fell in love'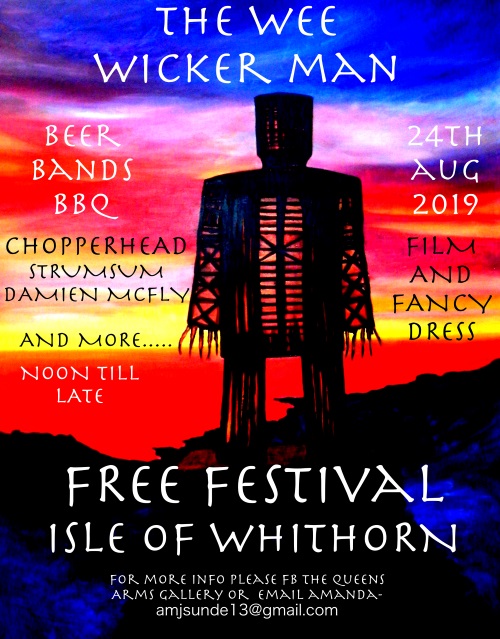 We'd love to send you a newsletter every now again. And share with you a little 'Isle' magic. Just scroll down the page.
Thanks
Andrew & Yvette
Join us on Facebook too
www.facebook.com/selfcateringisleofwhithorn/
Isle of Whithorn Facebook page
https://www.facebook.com/isleofwhithorn/
-- Whats on --
Wee Wicker Man Fest
events on Friday 23rd and Saturday 24th August 2019
Friday evening film show of The Wicker Man Directors Cut with Lesley Mackie as special guest for interview/ chat/ Q and A .
Saturday at noon Lesley is opening a day of live music acoustic, bands, local five kingdoms themed beers, hog roast, some stalls, themed cakes! and burning of a modest sized Wicker man at the end around 11pm.